PHARMACISTS – INTRODUCTION TO PRESCRIBING
MEDICAL CANNABIS
Pharmacists – Introduction to Prescribing Medical Cannabis.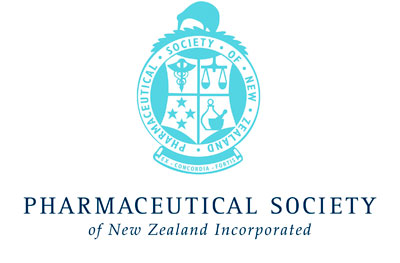 CURRENT ONLINE COURSE
Pharmacists – Introduction to Prescribing Medical
Cannabis
For New Zealand Pharmacists
100% online modular based course
Study anytime, anywhere – ongoing enrolments
Group 2 points allocated on successful completion of the course
Accreditation number: 2020/08; Expiry 20/10/2022.
This course has been accredited by PSNZ ENHANCE for 2 hours of group 2 learning and pharmacists may allocate 4 group 2 points on successful completion of this training, evidenced by receipt of the Eqalis Certificate of Completion.
Learning Activities & Assessment
In each module, there are opportunities to reflect on your learning and how you would apply it to your practice. There are also interactive learning activities to consolidate your knowledge and prepare you for the final 30 question assessment.
Course Overview
This course will develop Pharmacists' clinical expertise by providing relevant information that will enable them to competently review or recommend a medical cannabis regimen. This will involve understanding the complexity of the cannabis plant, therapeutic components, and how this relates to the endocannabinoid system. This knowledge will inform prescribing formulas and dosing considerations.
It is divided into four modules with associated learning outcomes:
The Endocannabinoid System
Identify the components of the Endocannabinoid System and the natural endocannabinoids
Identify how the endocannabinoids interact with the CB1 & CB2 receptors
Components of Cannabis
Identify the different types of Cannabinoids and how they affect the body
Prescribing Considerations
Identify the patient considerations required prior to recommending a medical cannabis prescription
Dosing Considerations
Evaluate an appropriate prescribing regimen for medical cannabis
There is a clear need for reliable and relevant medical cannabis information for New Zealand practitioners on when and how to prescribe cannabis and what patient specific considerations need to be addressed. A 2019 survey by Horizon research, published in the July issue of New Zealand Doctor found that only 24% of New Zealand medical practitioners felt well informed about medical cannabis.
Elizabeth Plant is Chief Medical Officer of Eqalis Pharmaceuticals Ltd. Prior to this she has held a number of senior pharmacy roles including independent consulting and Chief Pharmacist of Taranaki DHB for nearly 20 years. She was the President of the NZ Pharmaceutical Society for 5 years (2008-2013) and a ministerial appointment to the NHITB (National Health IT Board) for 8 years (2008-2016). She was a founding and active member of all the New Zealand medication safety committees over the past 20 years and a member of the original PHARMAC Hospital Procurement Advisory Committee (HPAC) serving for 3 years.
She is a registered pharmacist with fellowships awarded from the Pharmaceutical Society and College of Pharmacists. She has an Advanced Clinical Pharmacy Post Graduate Diploma and a Masters in Health Sciences, both with distinction. She is a trained Quality Health Auditor and very experienced in implementing electronic medication systems with the associated clinical change management.
For enquiries contact: courses@eqalis.co.nz